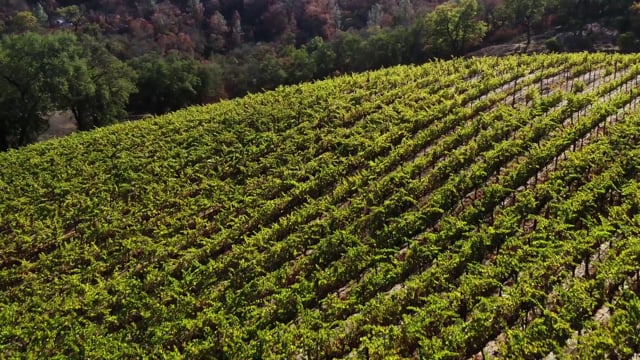 Cheers to Fall!
The Official Wine Brand and Club of the Carolina Panthers that gives back to our community! Proceeds support the Carolina Panthers Charities!
Countdown to Fall Release!
We are excited to showcase the Fall 2022 Release! Don't miss out joining the The Inner Circle and finding the club level that best fits your budget and lifestyle!
00
00
00
00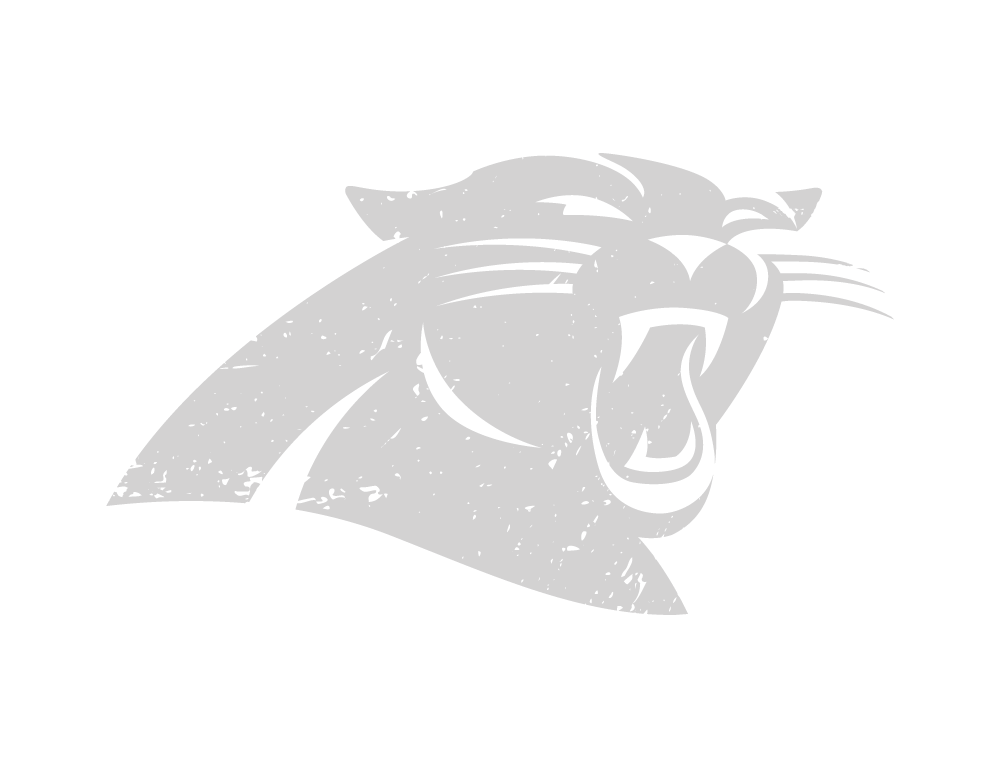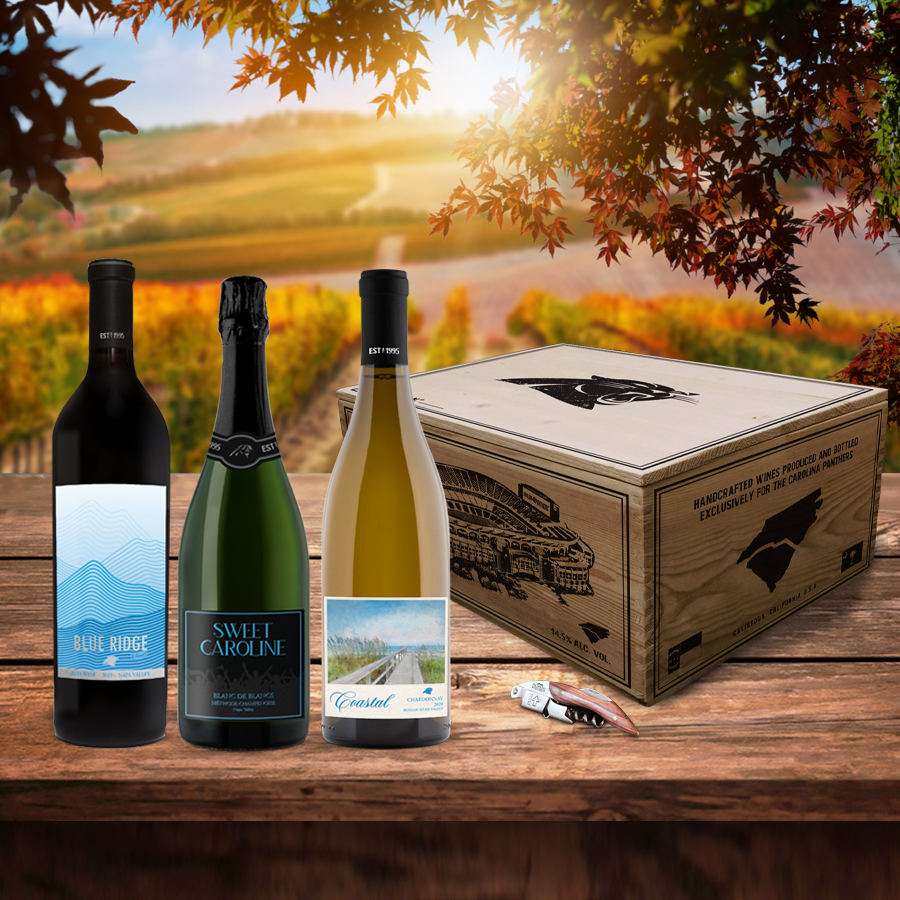 Prowling Vineyards is a celebration of the Panthers' hunger to achieve excellence on and off the field.
These handcrafted wines mirror the Panthers' bold attitude. Their iconic flavors honor the two states we are proud to call home. Cheers to the great people of the Carolinas, loyal Panthers fans, and those who dare to be bold.
The exclusive Prowling Vineyards club will provide members the opportunity to receive six or three premium Napa Valley wine bottles twice a year, in addition to other special benefits. Join the Prowl.
Summer
Release!
Proceeds Support Carolina Panthers Charities!

Roar
2021 Rosé – Napa Valley.

An unmistakable, terrifying threat, the ferocious roar of a panther warns our opponents that they are in our territory. Two states uniting one team. We are the Carolina Panthers, and we will protect what is ours. Hear us roar.

Proceeds support Carolina Panthers Charities!
$36 / Bottle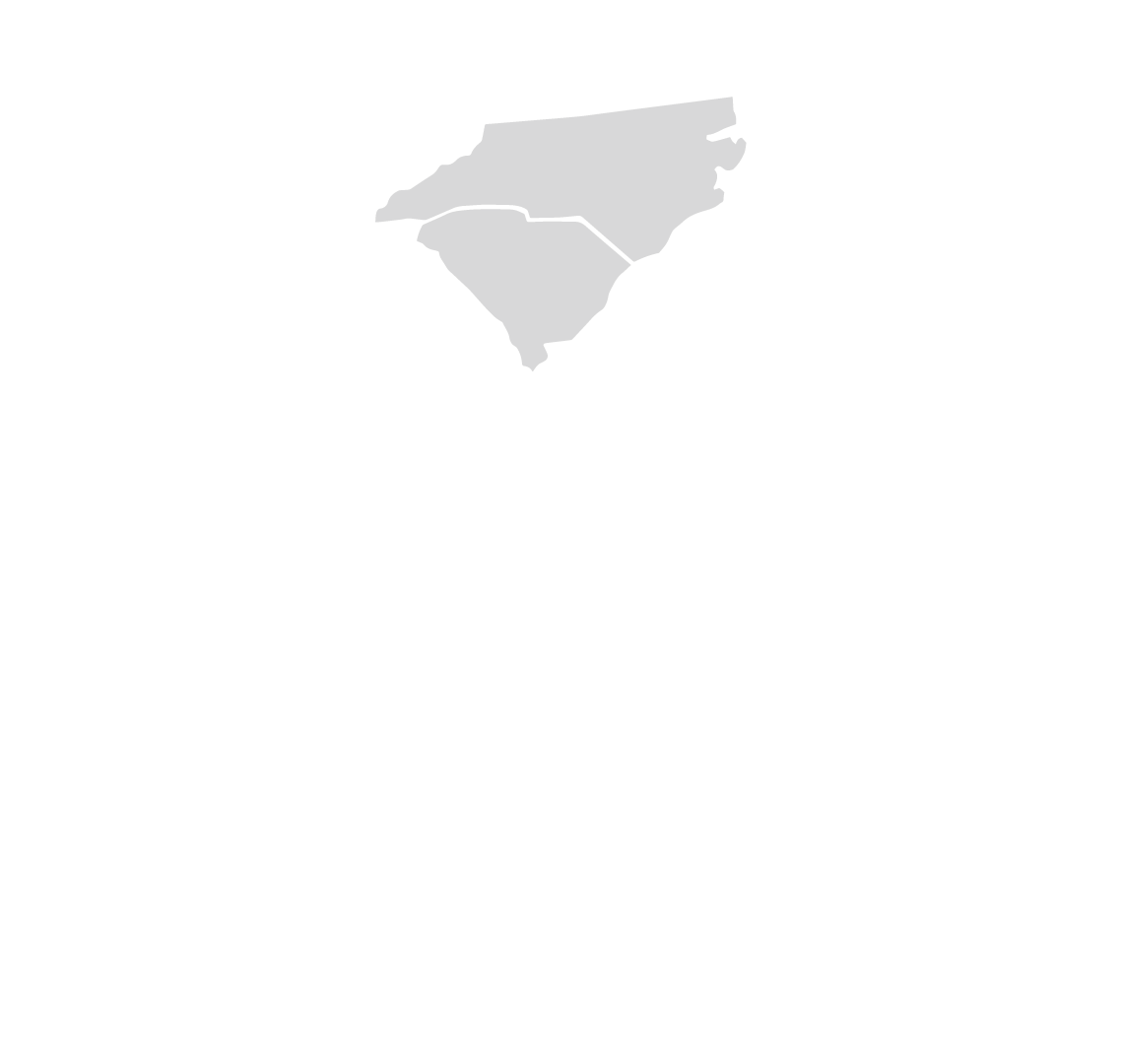 Fall
Release!
INTRODUCING THE FALL 2022 VARIETALS AND LABELS!

Blue Ridge Views
2019 Red Wine – Napa Valley

This red blend signifies two states melded together to form one team. Representing the mountainous region of the Blue Ridge Mountains that connect both North and South Carolina, its beauty is unparalleled as it winds through the state lines we call home. Together we climb mountains, together we are Carolina.

We introduce you to Blue Ridge Views. The 2019 Red Wine is an artful red blend created by winemaker Todd Heth. This wine exhibits dark blackberry, bing cherry, and plum notes perfectly into layers of coffee and tobacco. The finish is dry with long-lasting berry fruit. Silky but firm tannins, this wine is enjoyable now but has the ability to age well in the cellar.

Proceeds support Carolina Panthers Charities!
$95 / Bottle

Coastal
2020 Chardonnay – Russian River Valley

With over 500 miles of coastline, the Carolinas are lined with the perfect beaches to cool off on a hot, sunny day. Relax and watch the waves crash as the sun rises, go for a swim in the clear water, or enjoy the sweet sound of home. Engulf yourself in the coastal culture, it is good for the soul. We'd swim the entirety of the coastline to defend Carolina. One team, two states, one motive – to win.

We introduce you to Coastal. This Chardonnay is a real gem. Hailing from the cool and foggy climate of the Russian River Valley in Sonoma County, this beautiful medium-bodied wine was grown slowly to build intense flavors over time. This wine was aged in French oak and displays a beautiful balance of fruit, oak and liveliness on the palate and exhibits lush mango and toasted almond. Balanced fruit with tarte acidity makes this wine a classic example of Premium Russian River Chardonnay.

Proceeds support Carolina Panthers Charities!
$56 / Bottle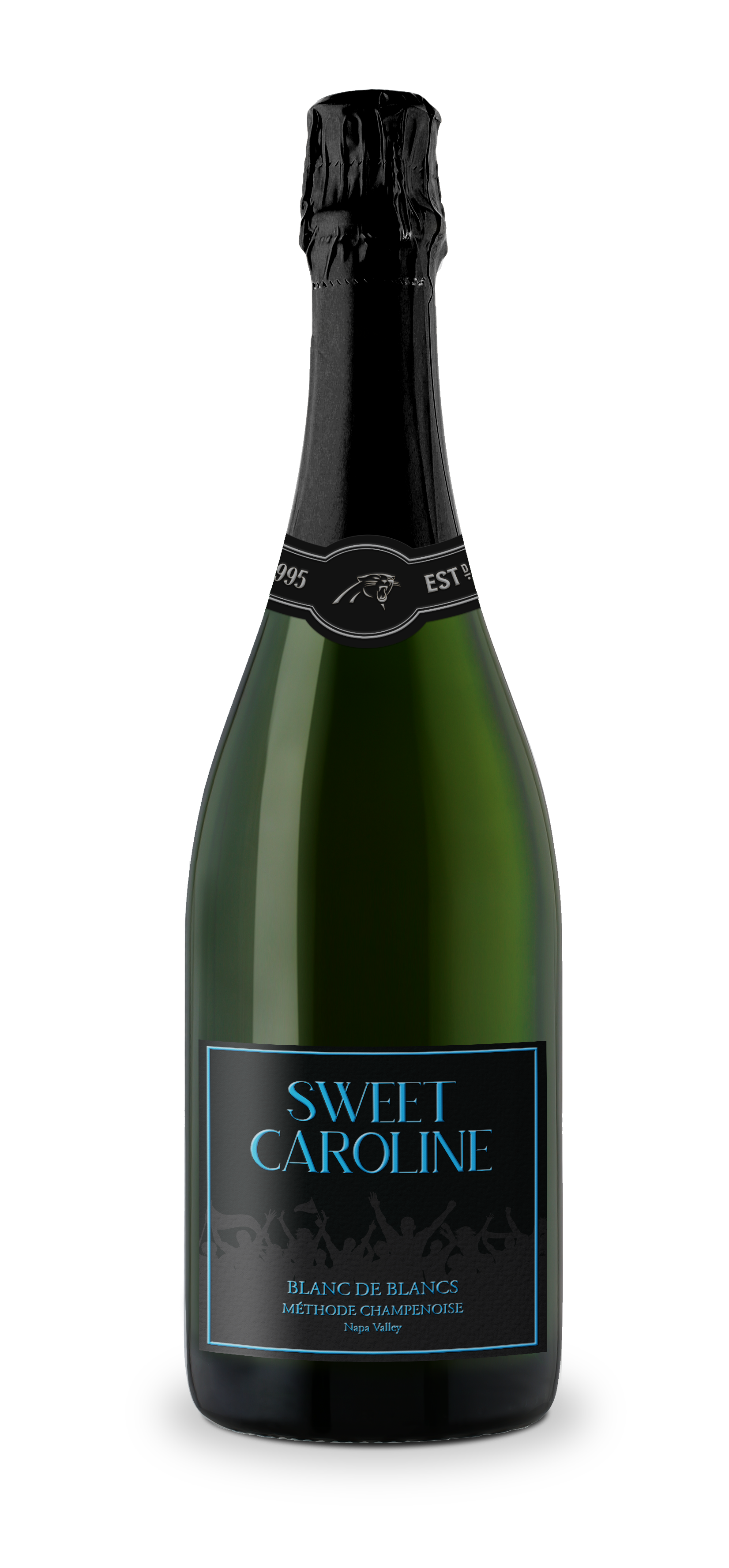 Sweet Caroline
Blanc de Blancs Sparkling – Méthode Champenoise – Napa Valley

Victory means celebration, so it is fitting that our champenoise is named for the sweet taste of victory. This feeling of euphoria unites players and fans around a common goal – to win for Carolina.

We introduce to you Sweet Caroline. This premium sparkling wine – meticulously and artfully made in the traditional champagne method – rivals anything found from the best Champagne houses in Épernay and Reims. Blended superbly from 100% Chardonnay, this magnificent Napa Valley Blanc de Blancs exhibits beautiful green apple and tropical notes in the aroma follow through in the mouth with a smooth fine mousse. This wine finishes with refreshing, lingering light tropical flavors that beg for another sip.

Proceeds support Carolina Panthers Charities!
$85 / Bottle
Club Format and Cost
In order to receive discounted shipments and additional lifestyle benefits, you must be a member of The Inner Circle. A $50 one-time, non-refundable deposit will be processed to secure your 1st shipment only. This deposit will be deducted from your 1st club shipment cost. Wines are released in two 3-Bottle or 6-bottle shipments each year based on the club level you select. The cost will range based on your selections. The cost of a bottle ranges from $29 to $75 + tax & shipping.
Each club shipment for 3-bottle members will arrive in a cardboard shipper that can be upgraded to a fire-branded Carolina Panthers wooden crate for a discounted price of $25 ($50 Value). All club shipments for 6-bottles members will arrive in a wooden crate at no additional cost ($99 Value). Except for your one-time, non-refundable $50 deposit, your card will not be charged until a week before each shipment. Again, the $50 deposit will be deducted from your 1st shipment cost.
Each club shipment can also include a special welcome package and gift at no additional cost ($30 Value). Depending on the club level you choose, you can customize your wine selections! New, library and special edition wines will be offered. There is no long-term commitment, and you may cancel at any time.
Please review The Inner Circle member levels and benefits on comparison matrix presented on the Club page. Enjoy your wine and remember, when you share a glass, gift a bottle or visit the Fairwinds tasting room in Napa Valley, you are celebrating the great people of the Carolinas, loyal Panthers fans, and those who dare to be bold.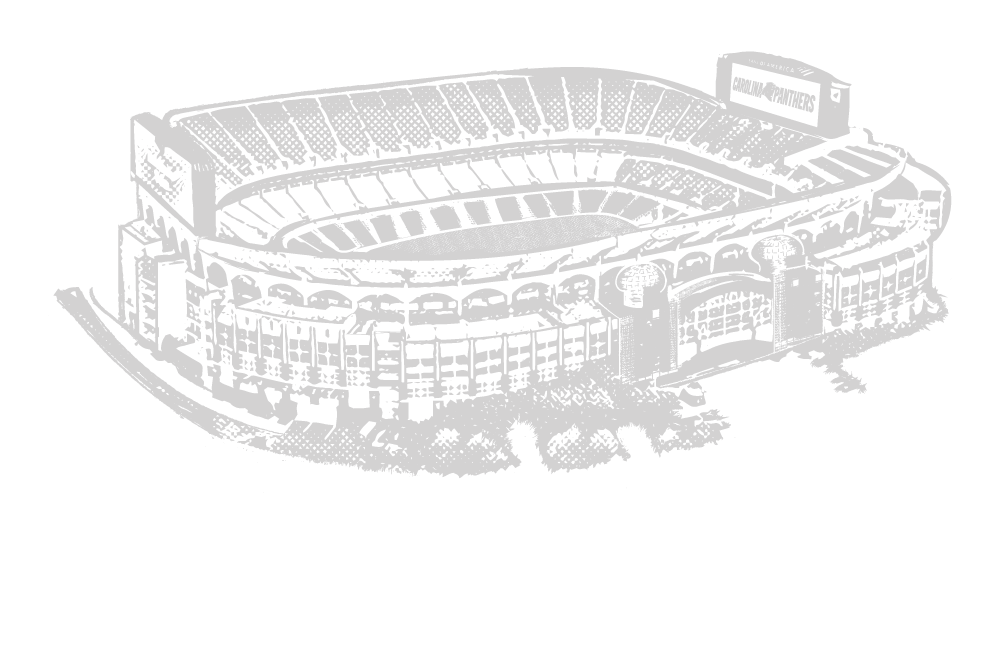 Carolina Panthers Charities
Carolina Panthers Charities assesses the needs of communities in North and South Carolina to support programs and services which create measurable and sustainable change.
Carolina Panthers Charities harnesses the resources of corporate, civic and grassroots partners to create new opportunities for children, support their educational needs and healthy lifestyles, as well as promote economic advancement for need-based families.
Hear about
Prowling Vineyards
'We're excited to partner with Fairwinds Estate Winery to bring the Prowling Vineyards Napa Valley wine club to life. This club allows our fans to show their Panthers pride in a unique way, play a part in supporting Panthers Charities, and enjoy distinctive, high-quality wines all at the same time."
Kristi Coleman, President
Carolina Panthers
"It is a tremendous honor to make these wines for the Panthers and share them with the great fans in the Carolinas. Having attended high school and landing my first job out of college in North Carolina, the people, culture and beauty of the Carolinas will always have a special place in my heart."
Brandon Chaney, Proprietor & CEO
Prowling Vineyards Napa Valley & Fairwinds Estate Winery
Experience the Benefits and Lifestyle!
Membership financially supports the Carolina Panthers Charities.
Club membership options to best fit your budget and lifestyle.
Two shipments of 3 or 6 bottles per season (minimum to retain club level seniority).
Wine received in a keepsake vintage Carolina Panthers fire-branded wooden crate.
Exclusive access to limited releases and library wines.
Discounted access to online store to replenish your cellar and gift wines to friends & family.
Free wine tasting experiences at Fairwinds in Napa Valley.
Special access to Carolina Panthers only events and functions.
Your name honored on the Panthers' The Inner Circle Member Plaque at the winery.
Fairwinds Estate wines are offered at 10% off.